Technical Specifications:
Model:

Kilosaver Switch (KS7)

Dimensions:

78mm x 100mm x 30~50mm

Voltage:

110/230V ac

Load:

7A ac

Effective Range:

5 meters

Timer:

Adjustable from 10 sec. to 8 hours

Luminous Intensity Setting:

5 LUX to infinity (direct sunlight)

*Warranty Period:

24 months
Manufactured and designed in Singapore.
IMPORTANT:
1. Avoid placing sensor facing direct light source.
2. Strictly for indoor use only and away from water prone areas.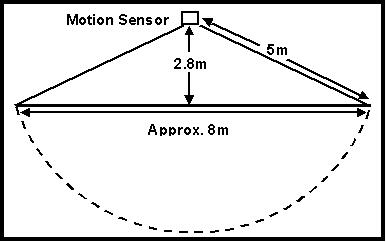 *Warranty Terms & Conditions:

1. Applies to products supported by a valid Kiloenergy International's Contract or Invoice Statement.

2. Repairs or replacements are valid only in Singapore.

3. Warranty does not include on-site support.

4. Warranty is valid for products proved to be under proper use and defect arises by reason only of faulty design & manufacturing defects.

5. Warranty Period is effective from date of purchase and as stated in contract or invoice.

Kiloenergy International reserves the right to amend the Warranty Terms &


Conditions without prior notice.